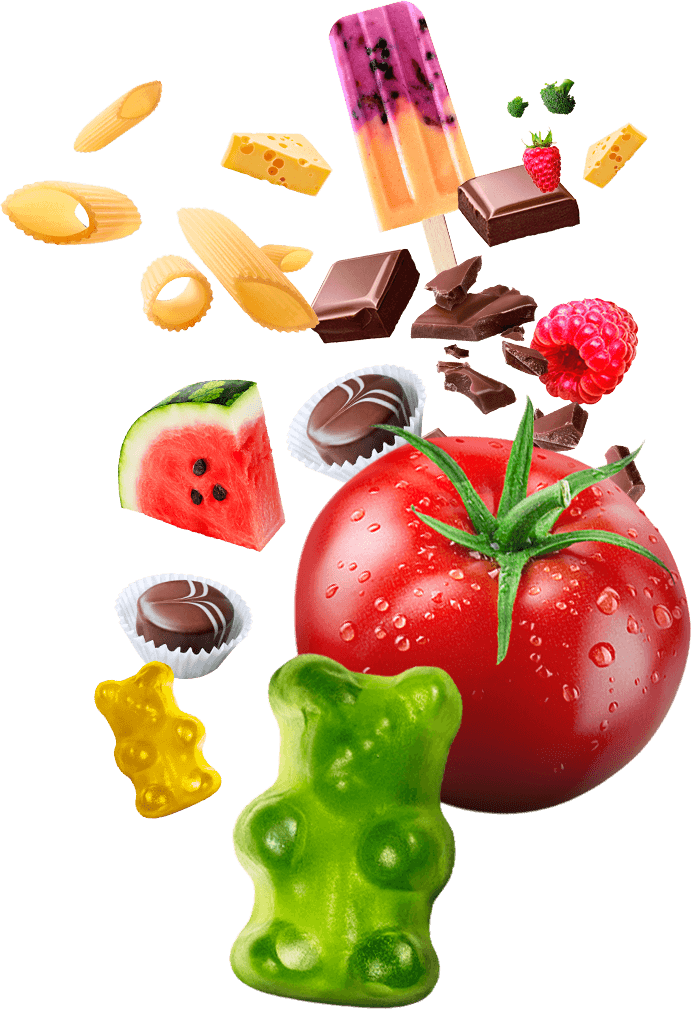 Reliability in all temperature classes
Future-looking energy strategies save costs.
Food logistics is temperature logistics. Benefit from Nagel-Group's range of expertise. We reliably serve all temperature ranges for the most diverse categories of foodstuffs. From ambient to fresh to frozen food transports. All across Europe in our own network. This is how we create security of freshness you can rely on. Cooling is an energy and emissions-intensive process. Our sophisticated energy strategies ensure maximum efficiency. This reduces operating costs and protects the environment. Use this advantage in efficiency and flexibility to help build your own success.
Dry
(>0°C)
Canned food
Pasta, rice
Flour, sugar
Ambient
(+14°C to +21°C)
Coffee
Snacks
Chocolate, sweets
Ultra fresh
(0°C to +4°C)
Prepared salads, wraps
Raw pasta products
Meat, poultry
Frozen(-18°C and colder)
Frozen fish
Ready meals
Ice cream