Nagel-Group opens new branch in Austria
Radfeld/Österreich, 16. Mai 2023. The Nagel-Group has opened a new logistics site in Radfeld, Austria. The new transshipment warehouse for the fresh produce sector has been built on a site area of around 20,000 square meters directly on the A12 freeway. The food logistics company has invested 14.5 million euros in the construction of the new site in Tyrol.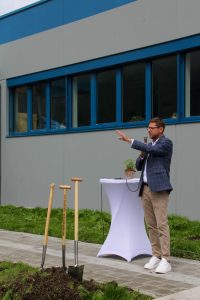 "Austria is one of our focus markets, and the development in recent years has been very positive and gratifying," said Carsten Taucke, CEO of the Nagel-Group, at the opening of the site on Saturday, May 14, 2023. "We are growing and further expanding our nationwide network with this site. This state-of-the-art facility creates new capacity for our customers, is equipped with a photovoltaic system and built to the latest standards."
In Radfeld near Kufstein, the Nagel-Group handles the goods of its customers from Tyrol, Vorarlberg, Salzburg and South Tyrol, supplies the Tyrol region with foodstuffs and distributes the products of local manufacturers throughout Austria and Europe. Primarily dairy products and meat and sausage products are distributed by the approximately 80 employees to large central warehouses or even smaller supermarkets.
"We are delighted to be working for our customers in these beautiful new logistics halls," said Markus Raffeiner, who manages the Radfeld branch, at the opening ceremony, to which customers, partners and project participants were invited, as well as employees and their families. "We have managed this construction project well together, with the help of our construction department from Nagel Real Estate, our partners here from the region and thanks to the support from local politics."
The new branch in Austria has been in operation since the beginning of May, and the construction project is part of the most extensive modernization program in the company's history. The Nagel-Group is currently investing heavily in its network of locations with site expansions or new buildings in Germany, Denmark, Poland and Austria.
About the Nagel-Group
The Nagel-Group, which specialises in food logistics and operates throughout Europe, is headquartered in Versmold and employs over 11,500 people at more than 130 locations. Most recently, the company achieved a turnover of 2.1 billion euros. Every day, the group of companies moves foodstuffs in all consignment sizes and temperature classes. Whether frozen products, meat, dairy products, coffee or confectionery – day after day, the Nagel-Group contributes on behalf of industry and trade to ensuring that consumers throughout Europe find the right goods at the right time and in the right quality at the point of sale. In this way, the Nagel-Group makes a significant contribution to the success of its customers.
Press contact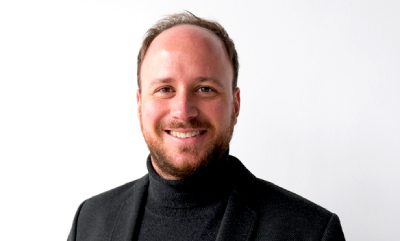 Julian Mester press spokesperson