Sustainable power generation:
Photovoltaic system supplies Nagel-Group logistics warehouse in the Allgäu region of Germany
Buxheim/Memmingen, 19. April 2023. Expansion completed and power generation started: The Nagel-Group put into operation a photovoltaic system on the roofs of its Buxheim branch. The contract logistics center, specialized in the storage of dairy products, will use the energy generated specifically at the site almost entirely for its own consumption. Thereby the food logistics company will save over 1,600 tons of CO2 per year in the future. The branch in the Allgäu region has recently been expanded, storage capacity increased from 22,000 to 33,000 pallet spaces.
The photovoltaic system was installed on the roofs of the new building and the existing building. With a size of almost 11,000 square meters, it produces around 1,800,000 kilowatt hours of energy per year, which corresponds to a long-term supply of approximately 480 three-person households. In the future, the Buxheim site will cover around half of its required electricity needs thanks to the plant.
"Since the logistics of cold-sensitive food products is an energy-intensive process, we always strive to conserve environmental resources in a sustainable manner. For this reason, we want to generate the required energy ourselves," explains branch manager Mischa Kortner at the official commissioning.
The Nagel-Group invested around 15 million euros in the expansion and modernization of the Bavarian site, and an automatic conveyor line with a connection to the high-bay warehouse was installed in the new building. "The investment enables us to provide our customers from the Allgäu region with further growth opportunities. We are specially designed to meet the requirements of dairy products and, thanks to our convenient location directly at the Memmingen freeway intersection, we are ideally positioned for cross-border flows of goods to Switzerland, Italy, Liechtenstein and Austria," says Mischa Kortner.
SUSTAINABILITY AT NAGEL-GROUP
As a family-owned company, the Nagel-Group is convinced of sustainable corporate management and in doing so brings economy, ecology and social issues into harmony. In 2017, the Nagel-Group was the first logistics company to be awarded the ZNU "Sustainable Business" standard. Already in 2016, the Nagel-Group received the Lean&Green Award.
"As a ZNU-certified company, we rely in Buxheim not only on the photovoltaic system but also on LED lighting, electric forklift trucks, which are now charged using the electricity we produce ourselves, and specially insulated loading gates that reduce energy loss during loading or unloading. In addition, we maintain green areas in a way that is suitable for insects and return surface water to the groundwater balance through infiltration," concludes Kortner.
Press contact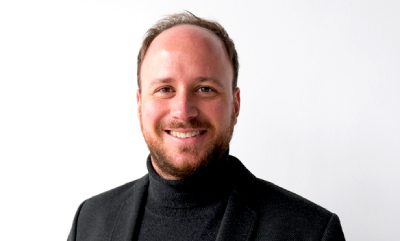 Julian Mester
press spokesperson