Nagel-Group's new warehouse near Prague goes into operation
Ostředek,13 March 2023. Nagel-Group has opened a new logistics location in Ostředek, Czech Republic. The 15,000-pallet-space logistics hall is located 40 kilometres south of Prague. The capacity will be increased by a further 11,000 spaces from summer 2023.
The new warehouse in the Czech Republic offers storage space in dry and ambient temperature ranges and also provides a wide range of value-added services. "Renting the new logistics hall means we can meet the high demand from both national and international customers," says Lukáš Rek, Managing Director Nagel Česko. "We are renting additional warehouse space and modernising our logistics site in Říčany-Jažlovice by summer 2023; this will ensure we can handle current orders and meet capacity demands."
Existing site to be expanded
The Říčany-Jažlovice site is only 20 kilometres away from the new warehouse and will focus on the ambient, chilled and ultra-fresh temperature ranges. The value-added services area and a crossdock will be further expanded in the chilled division. Meanwhile, the Říčany-Jažlovice crossdock is being renovated, rebuilt and enlarged. "This modernisation of the site will allow us to offer our customers an extra handling area and more pallet storage spaces," says Lukáš Rek.
About Nagel-Group
Nagel-Group, which specialises in food logistics and operates throughout Europe, is headquartered in Versmold and employs over 11,500 people at more than 130 locations. Most recently, the company achieved a turnover of 2.1 billion euros. Every day, the group of companies moves foodstuffs in all consignment sizes and temperature classes. Whether frozen products, meat, dairy products, coffee or confectionery – day after day, Nagel-Group contributes on behalf of industry and trade to ensuring that consumers throughout Europe find the right goods at the right time and in the right quality at the point of sale. In this way, Nagel-Group makes a significant contribution to the success of its customers.
Press contact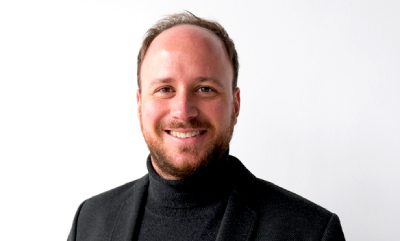 Julian Mester
press spokesperson