First Nagel-Group e-truck goes into service in Bochum
Scania hands over all-electric refrigerated truck for short-distance journeys
Bochum, 19/12/2022. Nagel-Group has put its first fully electric refrigerated e-truck into operation. The 18-tonne truck with refrigerated box and refrigeration machine will be used for short-distance journeys at the Bochum site. The drive and cooling system is fully electric, with the e-truck charged using solar power generated on site by a photovoltaic system. The manufacturer Scania ceremonially handed the truck over last week.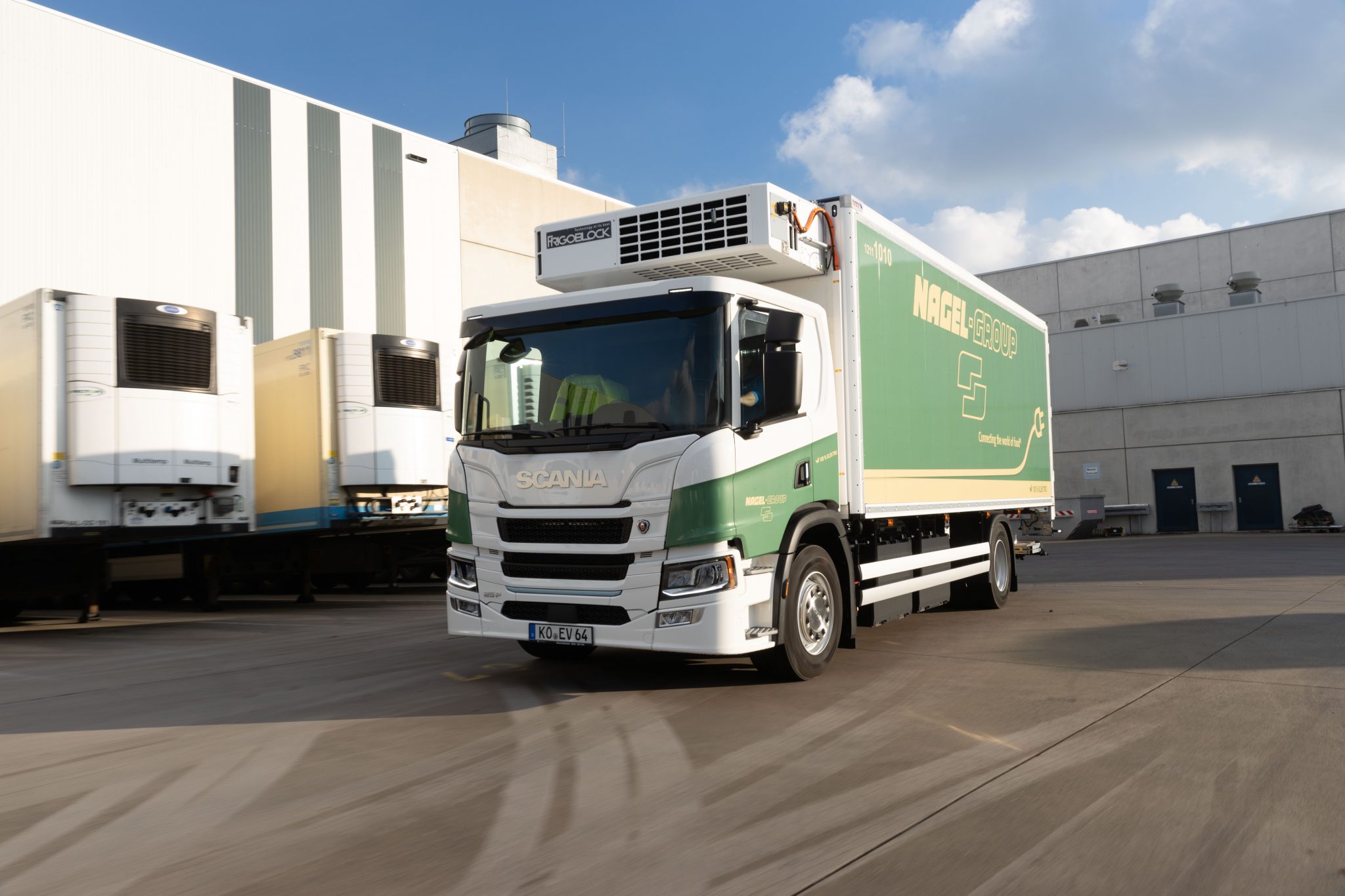 "The first e-truck in the company's history is a milestone for our fleet management. We have one of the youngest and most modern truck fleets in Europe.  We are closely following developments in alternative drives and are undertaking simulations and practical deployment alongside the technological progress," says Carsten Taucke, CEO of Nagel-Group. More projects will follow in the coming year: "We have already tested a lot of different drives from different manufacturers in the past and will also put up to ten pilot projects on the road in 2023." The company has set itself ambitious sustainability goals, and the use of alternative drive technologies is an important component in the portfolio of measures to achieve these goals.
Nagel-Group's decision to buy a Scania e-truck is also consistent with its corporate philosophy, which is geared towards environmental and climate protection. "Scania perceives itself as a partner for innovative and forward-looking companies that set ambitious targets for reducing their CO2 emissions," explains Christian Hottgenroth, Director Sales Trucks, Scania Germany Austria. "This makes us all the more pleased that Nagel-Group is using a Scania e-truck in local transport."
The Scania e-truck can now be seen on the roads in Bochum and the surrounding area. "We will test how we can make best use of the vehicle," says Daniel Orzall, Freight Forwarding Manager of Nagel-Group in Bochum. "With its range of about 140 kilometres, we will plan the first routes to supermarkets, hotels and other delivery points in the vicinity."
About Nagel-Group
Nagel-Group, which specialises in food logistics and operates throughout Europe, is headquartered in Versmold and employs over 11,500 people at more than 130 locations. Most recently, the company achieved a turnover of 2.1 billion euros. Every day, the group of companies moves foodstuffs in all consignment sizes and temperature classes. Whether frozen products, meat, dairy products, coffee or confectionery – day after day, Nagel-Group contributes on behalf of industry and trade to ensuring that consumers throughout Europe find the right goods at the right time and in the right quality at the point of sale. In this way, Nagel-Group makes a significant contribution to the success of its customers.
Press contact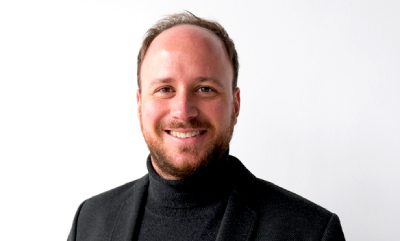 Julian Mester
press spokesperson