Christmas Donation Campaign: The 2022 Result
€50,000 Christmas donation: Nagel-Group supports five international SOS Children's Villages projects
Hamburg/Versmold, 19/12/2022. Nagel-Group is making a Christmas donation of €50,000 to support SOS-Kinderdorf e. V. aid projects. This is an independent association active in 137 countries. This is the ninth time that the logistics service provider has donated to five of this aid organisation's international initiatives. Projects from Denmark, Austria, Germany, the Czech Republic and Poland were selected for the 2022 Christmas donation.
"The SOS Children's Villages organisation's work makes an important contribution to supporting children and families in need," says Marion Nagel, Chair of the Administrative Board of Nagel-Group. "We are delighted to help support these valuable projects, as we have done in previous years."
The selected projects were proposed and put to the vote in a public voting process. More than 6,000 votes placed on the company's own website by employees, customers and followers of Nagel-Group's social media channels decided on how the donation is to be distributed.
The Polish "A loving home for every child" project will receive a €20,000 donation. This donation will be used to renovate a facility used to house children in the short-term subsequent to court orders. This facility provides a place of safety and well-being for children until a decision is made about their ongoing care.
Projects in Czech Republic and Denmark are each being supported with a donation of €10,000. The Czech initiative will use the funding to establish a centre for family support. This means families will receive support to overcome difficult life situations. The Danish project will use the donation to support families in need in Rwanda, East Africa. This will offer families guidance on earning their own living and independently paying for educational opportunities.
The initiatives in the Germany and Austria will each receive €5,000. In Germany, the "Social Lunchtime" project is receiving support. This donation means pupils of a secondary school and a multi-generational house in Düsseldorf will receive freshly prepared meals. The Austrian elternseite.at parents' initiative will also get funding. The platform offers the opportunity to get information and advice on parenting issues and challenges in everyday family life. It also provides free and anonymous psychological counselling.
Place 1: Poland
"A loving home for every child"
SOS CV Poland runs a short-term placement facility in Sinbad for children who have been taken from their families by court order in urgent cases. It is a temporary place of residence where the children wait for a court decision on their final whereabouts. With a grant, the facility will be renovated to make this a place of safety and comfort for the children.
Place 4: Germany
Social lunch
The project Mittagstisch in Düsseldorf is carried out in different facilities. Both the SOS day care centre with 165 children aged 6 months to 6 years and a multigenerational house are supported in this initiative. In addition, 60 children of a secondary school receive a freshly prepared meal. With a support of 20,000 euros, lunch can be covered for one year.
Place 2: Czech Republic
Establishing a centre for family support
The project takes care of setting up a family centre to provide help for families in need. The aim is to help families by all means to overcome their desperate situation so that the children can stay with their parents and do not have to be placed in homes or foster families. The support would cover the annual salary for a social worker looking after 45-50 children.
Place 5 : Austria
Elternseite.at
The project elternseite.at offers all parents – regardless of their financial situation – the opportunity to get information online about parenting issues and challenges in everyday family life. In addition, the online platform offers individual counselling by clinical psychologists, which can be done anonymously and free of charge via video, audio or chat. With "Pay as you wish", those seeking counselling can pay for the service in the form of a donation.
Place 3: Denmark
Support for needy families in Rwanda
The project takes care of needy families in Rwanda. They are supported to earn their own living and to provide for their family's education and health. Through sponsorship, children are enabled to grow up in a family and are prevented from having to be placed in poorly functioning homes. It is prevented that children end up on the streets where they are exposed to child labour, prostitution and modern slavery.
About Nagel-Group
Nagel-Group, which specialises in food logistics and operates throughout Europe, is headquartered in Versmold and employs over 11,500 people at more than 130 locations. Most recently, the company achieved a turnover of 2.1 billion euros. Every day, the group of companies moves foodstuffs in all consignment sizes and temperature classes. Whether frozen products, meat, dairy products, coffee or confectionery – day after day, Nagel-Group contributes on behalf of industry and trade to ensuring that consumers throughout Europe find the right goods at the right time and in the right quality at the point of sale. In this way, Nagel-Group makes a significant contribution to the success of its customers.
Press contact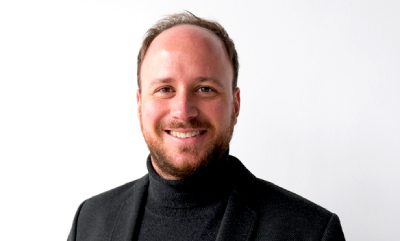 Julian Mester
press spokesperson