Nagel-Group develops new location in Austria
Radfeld/Austria. 30.09.2022. The Nagel-Group has started the construction of a new logistics site in Radfeld, Austria. The new transshipment warehouse for the fresh produce sector is being built on a site area of around 20,000 square metres directly on the A12 motorway. Completion is scheduled for 2023. The Nagel-Group is investing around 14.5 million euros in the construction of the new site. The symbolic ground-breaking ceremony marked the start of construction on Thursday, 29 September 2022.
"Radfeld will be an important transshipment warehouse for our customers from Tyrol, Vorarlberg, Salzburg and South Tyrol – we supply the region with food and distribute the products of local manufacturers throughout Austria and Europe," says Marcel Vogler, Executive Director Transport at Nagel-Group. "Austria is one of our focus markets. Here we are the specialist for refrigerated general cargo transports in the food sector," says Vogler.
Radfeld is located in Tyrol in the district of Kufstein. In the immediate vicinity, the Nagel-Group already operates a logistics warehouse in Kramsach. Both locations are an integral part of the Nagel network in Austria. Primarily dairy products and meat and sausage products are distributed to large central warehouses or smaller supermarkets.
The new building in Radfeld is part of the largest modernisation measures in the company's history. "We are investing massively in our network of locations," says André Pleines, Executive Director Real Estate at Nagel-Group. "Over the next ten years, we will invest 800 million to 1 billion euros in modernising the company, in construction projects as well as in IT infrastructure and operating equipment." Nagel-Group's Real Estate team is responsible for developing the company's network of locations. "We have a nationwide network in Austria that does not exist a second time. But we are always on the lookout for more space to grow and optimise," says André Pleines. The demand for this is given.
"We feel the demand from our customers, we are transporting even more volume than last year," says Markus Raffeiner, who manages the Kramsach branch and will also be responsible for the Radfeld location in the future. The Nagel-Group currently employs around 80 people in Kramsach. "In the future we will have even more opportunities to expand our contract logistics, we are still marketing space here. We store and offer various value-added services, such as order picking or display construction," explains Markus Raffeiner.
The team is also to be strengthened for this purpose: There are currently vacancies in the warehouse, in administration and in the driver's cab. "Anyone with an interest can look forward to an exciting, system-relevant and crisis-proof job. With a beautiful and important task – we supply the population of Europe with food," says Markus Raffeiner.
About Nagel-Group
Nagel-Group, which specialises in food logistics, operates throughout Europe and has its headquarters in Versmold. It employs over 11,500 people in more than 130 locations. Recently the company reported a turnover of 2.1 billion euros. The company group moves food consignments of all sizes and in all temperature ranges on a daily basis. Whether frozen products, meat, dairy products, coffee or sweets, whether on instructions by manufacturers or retailers, Nagel-Group daily provides consumers all over Europe at the point of sale with the right goods in the right quality at the right time. Nagel-Group, therefore, plays a significant part in its customers' success.
Press contact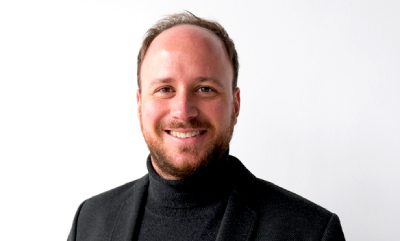 Julian Mester press spokesperson