Nagel-Group takes over logistical handling for RUF Lebensmittelwerk KG
Bielefeld. Borgholzhausen. 27 July 2022. Nagel-Group takes over extensive logistics services for RUF Lebensmittelwerk KG (RUF for short). From July 2022, in addition to national and international distribution including customs clearance, Nagel-Group will also carry out shuttle transports between the production sites in Essen/Oldenburg and Quakenbrück to the central warehouse in Bielefeld.
Transports for RUF, who manufacture baking mixes, baking ingredients, decorations, desserts, kitchen aids, glazes and liquid doughs, will in future be handled in cooperation with the Nagel-Group site in Borgholzhausen and the B+S warehouse in Bielefeld. "We were able to convince the food manufacturer of Nagel-Group's expertise and range of services by devising a handling plan specially designed for RUF's needs," says Stefan Garbais, Borgholzhausen Branch Manager at Nagel-Group. "We will deal with both customs clearance and shuttle transport between the production sites and our warehouses for RUF. And Nagel-Group will handle the entire distribution process within the EU."
Food-safe transport and ensuring the complete traceability of each individual product is vital for the food manufacturer. "In addition to transport in a pure food logistics system to the highest quality standards and meeting specified delivery dates, consignment tracking gives us the opportunity to provide our customers with information on the current delivery status of individual orders at any time," explains Thomas Fischer, Head of Logistics at RUF. This quality standard can be guaranteed by Nagel-Group's well-developed network.
About RUF Lebensmittelwerk
The food manufacturer RUF Lebensmittelwerk KG, founded in 1920 and based in Quakenbrück and Essen/Oldenburg, produces and sells baking mixes, baking ingredients, decorations, desserts, kitchen aids, glazes and liquids.
Certified according to IFS Food and BRC.
Qualities in organic and other quality seals, including Fairtrade, Rainforest Alliance, RSPO, FSC, DLG.
Expertise for special requirements such as gluten-free, vegan, palm-free.
About Nagel-Group
Nagel-Group, which specialises in food logistics, operates throughout Europe and has its headquarters in Versmold. It employs over 12,000 people in more than 130 locations. The company group moves food consignments of all sizes and in all temperature ranges on a daily basis. Whether frozen products, meat, dairy products, coffee or sweets, whether on instructions by manufacturers or retailers, Nagel-Group daily provides consumers all over Europe at the point of sale with the right goods in the right quality at the right time.
Press contact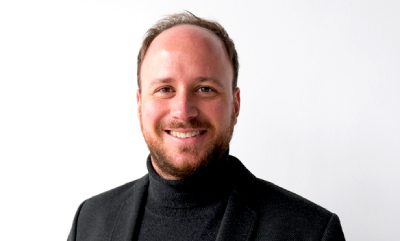 Julian Mester
press spokesperson