Digitalisation: Nagel-Group establishes a digital departure management system
Versmold. Hamburg. 27 April 2022. Nagel-Group has launched a pilot phase for digital departure management. The project aims to demonstrate how this digital solution contributes to simplifying organisation and route planning for professional drivers. Digital departure management is being tested at the Borgholzhausen, Hamburg and Ottendorf branches.
"Digital departure management enables professional drivers to call up all essential information directly using the registration number of the tractor unit and the current transport order number," explains Florian Seffert, Head of IT Innovation. Login via Nagel-Group's elogistics portal can be used on all mobile devices. The application can also be used in six different languages.
All relevant information is provided in the application. Loading gate, departure time and current loading status can be called up directly by professional drivers and comments on routes can be stored. This allows for timely coordination and efficient planning of subsequent routes. Nagel-Group was able to accept more than 450 registrations within one week at just one pilot location via digital departure management.
"Digital departure management enables truck drivers to use their breaks more effectively. There is no need to make specific enquiries in the scheduling department, which takes pressure off employees on site," adds Florian Seffert. "Direct contacts can be reduced which, particularly in the current Covid-19 pandemic, contributes to protecting drivers and staff."
Guidance gives added value
The portal offers extra information to help people find their way round the respective Nagel-Group branch site. Relevant points of interest such as goods receiving or disposition can be viewed directly.
More Nagel-Group sites will be equipped with digital departure management by the middle of the year.
About Nagel-Group
Nagel-Group, which specialises in food logistics, operates throughout Europe and has its headquarters in Versmold. It employs over 12,000 people in more than 130 locations. The company group moves food consignments of all sizes and in all temperature ranges on a daily basis. Whether frozen products, meat, dairy products, coffee or sweets, whether on instructions by manufacturers or retailers, Nagel-Group daily provides consumers all over Europe at the point of sale with the right goods in the right quality at the right time.
Press contact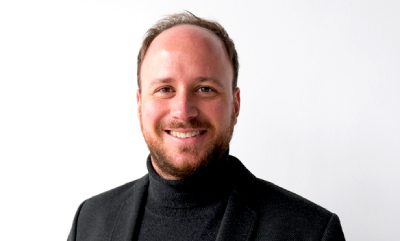 Julian Mester
press spokesperson