The Nagel-Group puts its customer relationships on a new footing
The Nagel-Group is one of the largest food logistics companies in Europe. The family-owned company, rich in tradition, decided to use ServiceNow to establish a cross-departmental customer service management system and to digitalise or automate its customer-facing processes. Hanna Kamijo, Sales Director at ServiceNow, spoke with Enno Devermann, Head of New Work, and Jörg Sziegoleit, Team Lead Customer Service Management at the Nagel-Group.

What role does IT play in your company?
Enno Devermann: IT is one of the main pillars of the Nagel-Group, and we are currently investing heavily in the expansion of our infrastructure. On the one hand, in a solid basis in the form of good internet lines and standard applications such as Microsoft 365; on the other hand, we are redeveloping our transport and warehouse management systems and migrating our SAP R/3 to SAP S/4HANA.
The goal is to develop state-of-the-art freight forwarding systems with modern IT architecture to enable highly automated and digital processes for both us and our customers. The investment in ServiceNow should also be seen in this context. We are starting with the area of customer service management and want to link these processes closely with our freight forwarding system.
What were your motives for choosing ServiceNow?
Jörg Sziegoleit: A strict make-or-buy approach is at the heart of our IT strategy.  In the case of the new Customer Service Management, we also examined whether we could develop a solution ourselves within our freight forwarding system. We decided against in-house development and in favour of ServiceNow because the offer was also the better one in the competitive analysis.
The ServiceNow platform offers many possibilities to redesign other processes beyond customer service management. Another argument is the many workflows for different application scenarios in customer management that can be put into operation without much effort, as well as the low-code capabilities of the Now Platform. We explicitly want to take a step out of the IT department and empower employees in different departments to develop solutions themselves.
What are the business objectives of the new Customer Service Management?
Jörg Sziegoleit: First of all, the new Customer Service Management should ensure more transparency between the processes of the individual departments. This is absolutely necessary, because only if all departments are always on the same and up-to-date level of knowledge can we proactively shape customer communication and learn from mistakes. This includes making it as easy as possible to interact with us from the customer's point of view, regardless of the channel the customer prefers.
In addition, we will be able to provide our customers with a self-service portal where service cases can be viewed and all work statuses can be accessed.
Mr Devermann, you yourself are Head of New Work. What does New Work mean in concrete terms at the Nagel-Group?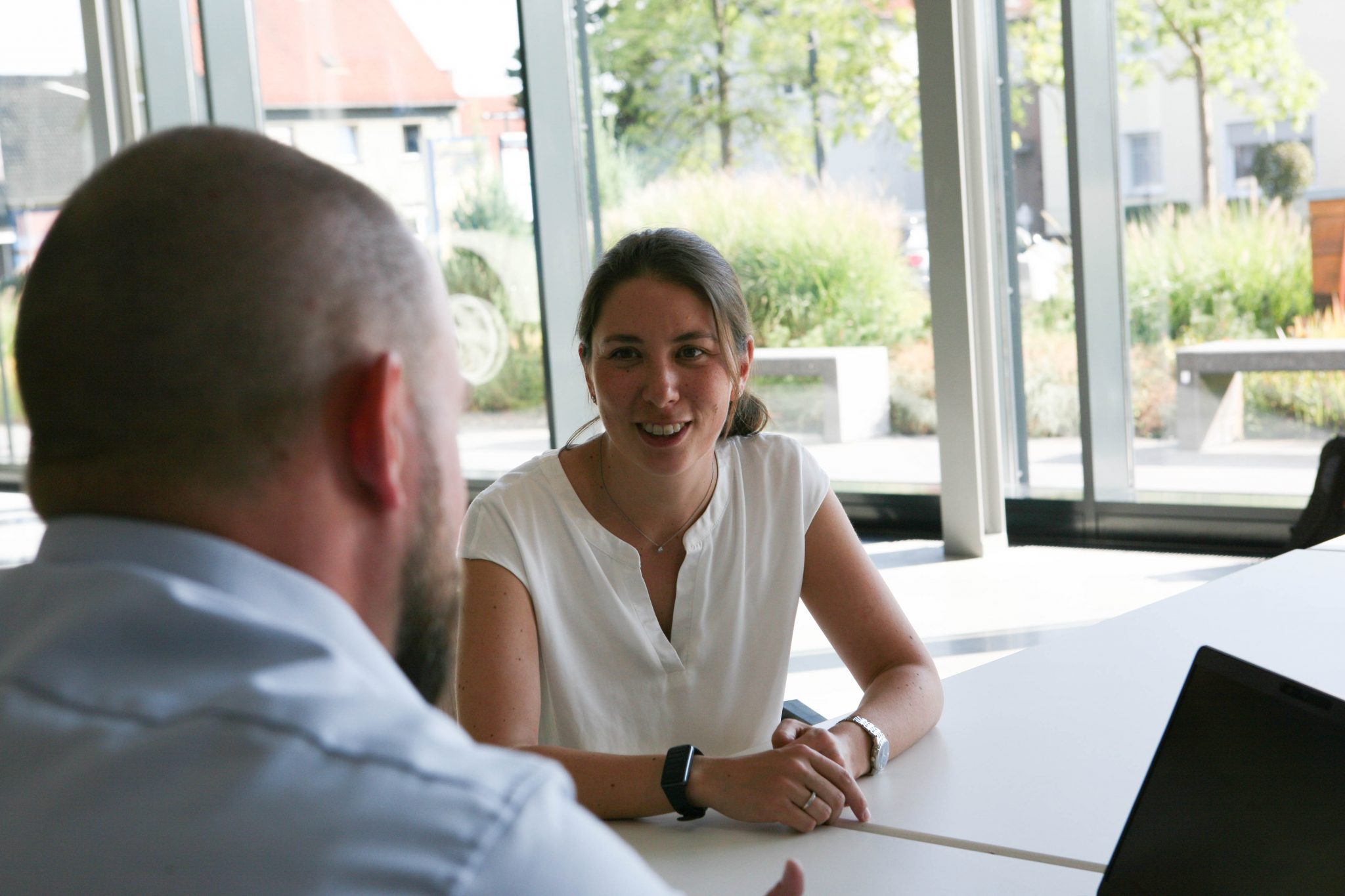 Enno Devermann: We know that New Work is a very multi-faceted topic, but we consciously want to drive it forward as an IT department. In a way, we see ourselves as pioneers and, for example, in addition to IT topics, we also want to develop agile working methods internally and be pioneers in certain models. My team and I are involved in various projects with a focus on employee experience and digital collaboration. The new tools and applications should optimally support our employees in doing their work independent of location.
How is New Work expressed in the work of your department?
Enno Devermann: For example, by the fact that we work together in an agile way from different cities, our colleagues are scattered over several locations and some of them work in coworking spaces. This is now also noticeable in the search for new employees: We are currently looking for employees for the IT department across Germany – including a ServiceNow Consultant.
Another focus of New Work is on everyday work and the question of how Nagel-Group employees can be supported in their work through automation. We want to automate routine activities wherever possible so that employees can concentrate on activities that add value. In this context, we also use Robotic Process Automation (RPA). There are plenty of use cases for this – in sales, IT, operations, reporting, etc. We evaluate the processes that are brought to us, develop business cases for them and implement them where we see potential.
What other projects can you imagine with ServiceNow?
Enno Devermann: That has not been decided yet, but there are many obvious topics that we could talk about, for example IT service management. The application landscapes are getting bigger and bigger, which makes it necessary to constantly jump from application to application. If you could concentrate all your tasks in one place, that would be a real relief.