More than 160 young people start their apprenticeship at the Nagel-Group at the beginning of the year
Hamburg, Versmold. 02.08.2022. More than 160 young people are starting their training at the Nagel-Group at the beginning of the year. Germany's largest food logistics company provides training in ten different apprenticeship professions throughout Germany.
The new training year begins on 1 August and 1 September with individual introductory events for the new trainees. "A good start is incredibly important. The new colleagues should know right away who will accompany them in the coming years and who will be there for them in word and deed and what they can expect in our company," says Silvia Naschert, Central Training Manager of the Nagel-Group. The introductions should therefore also be seen as networking events. "We bring the trainees together with the higher training years at the beginning. The young people should network with each other and support each other."
Especially in times of the Corona pandemic, he said, direct exchange is very important. "It is important to us that the new colleagues quickly settle into our team and give them a good start in their professional lives. But one thing is clear: you are not finished with your training after three years, throughout your entire professional life you learn new things and develop yourself further – and certainly also in life after your job," says Anna Maria Fegg, Head of People Development.
After the apprenticeship, the Nagel-Group offers a variety of further training opportunities. In addition to the option of being taken on by the company after the apprenticeship, there is the possibility of following up the apprenticeship with a degree course or becoming part of the internal trainee programme "Grow". The latter offers the opportunity to support managers in day-to-day business in a selected area over a period of two years and to gain insights into corporate management and leadership as well as day-to-day operations. In addition, they are supported in their personal development in seminars and coaching sessions.
"The first 'Grow'lers' have completed their two years as management assistants. It has been shown that the young talents can benefit greatly from seeing first-hand how important company decisions are made," says Anna Maria Fegg. The development programme will be rolled out further this year.
Start of training at our branches
About Nagel-Group
Nagel-Group, which specialises in food logistics, operates throughout Europe and has its headquarters in Versmold. It employs over 12,000 people in more than 130 locations. The company group moves food consignments of all sizes and in all temperature ranges on a daily basis. Whether frozen products, meat, dairy products, coffee or sweets, whether on instructions by manufacturers or retailers, Nagel-Group daily provides consumers all over Europe at the point of sale with the right goods in the right quality at the right time.
Press contact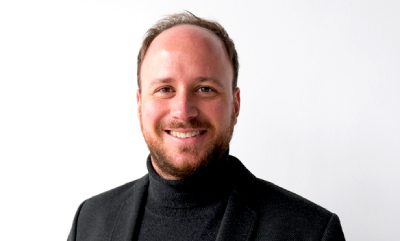 Julian Mester
press spokesperson